Event
SENSYN ROBOTICS Online Seminar
2020.07.31
Event Overview
On July 31, 2020, General Manager Yazaki was a guest speaker at the first webinar on the theme of "An Enriched Society Realized Through Robotics," hosted by SENSYN ROBOTICS, Inc. (hereinafter referred to as SR, Inc.).
Content and Objectives
The seminar was organized by SR, Inc. for the purpose of increasing public awareness and fostering social acceptance of robotics and drones. This year's theme was "The Drone Station Concept and the Future of a Recycling-Oriented Society". SR, Inc. President Kitamura and General Manager Yazaki discussed the background of their collaboration, the role of drone stations, and the future of a recycling-oriented society. The Drone Station Concept refers to the two companies' aim to build a base for all kinds of drone takeoffs, landings, and energy supply in anticipation of a society where drones will play an active role in the near future.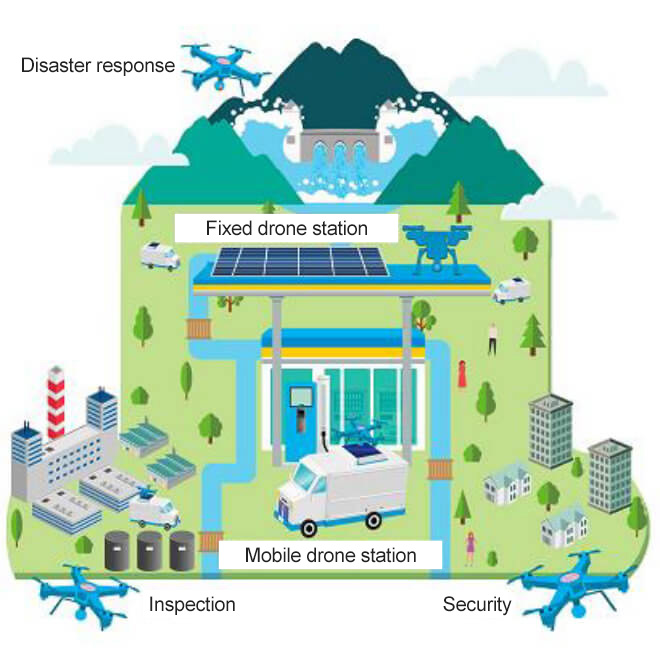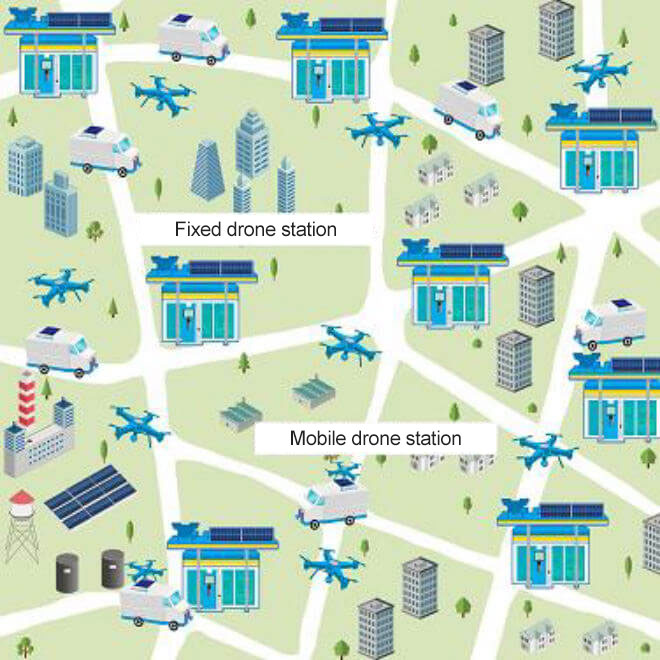 The Day of the Event
The event was the perfect setting for an extremely lively discussion, and we were able to reaffirm our commitment to collaborate strongly with each other to achieve the future vision we are aiming for. The seminar was attended by up to 197 participants who asked many questions, indicating the high level of interest in their robotics and drone society, SR, Inc.'s solutions, and the collaboration between the two companies. After the seminar, we received requests for talks right away, making it a very fruitful event for both companies.
Future Outlook
As mentioned above, we are in earnest discussions with SR, Inc. regarding building a drone station. Our two companies plan to develop an action plan to utilize the "SENSYN DRONE HUB", a fully automated drone system provided by SR, Inc., and plan to develop and demonstrate the equipment's viability by 2023. At the same time, the company will work on developing new solutions for facility inspections, disaster response, and security and surveillance using drones. Although this seminar was mainly about our future vision, we hope to first flesh out the scope of our collaboration and introduce these initiatives in a future seminar.
Online Seminars
*Click here for related articles:
About the start of cooperation to build a drone station
(2020/6/12)
[Held on July 31] Free to attend! Seminar on the Drone Station Initiative!
(2020/7/21)