Community development
Community development
Contributing to the development of a safe, secure, convenient and vibrant community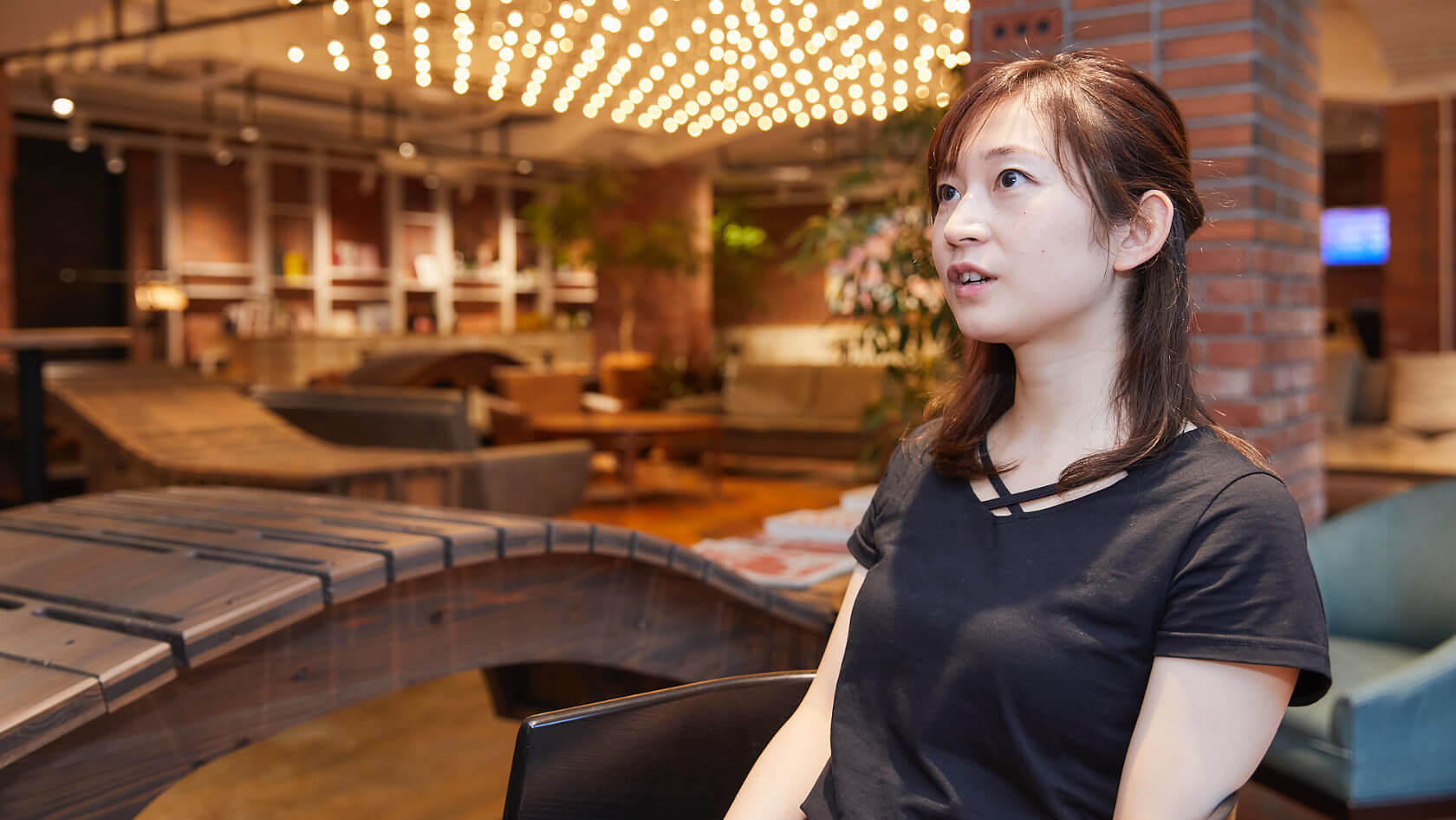 Staff
Hashiba Naoko
After working at a construction company, she joined ENEOS Group JX Real Estate, where she was in charge of real estate development. Now, drawing on her previous experience, she is in charge of the community development project at ENEOS Innovation Partners.
In recent years, there have been a number of "unforeseen events" occurring almost every year in Japan and abroad, such as weather disasters that have been described as "once-in-a-decade" or "the first in recorded history", natural disasters such as earthquakes, and epidemics.
For our society to develop sustainably in such an unpredictable situation, it is necessary to solve the various challenges posed by this crisis and to adapt to them. Therefore, technology, lifestyles, and even the way that community works are changing at a dizzying pace.
The ENEOS Group possesses a diverse and robust energy infrastructure, including refining and marketing bases throughout Japan, as well as direct electric and gas sales and retail businesses. We will take advantage of the ENEOS Group's strengths cultivated over the years and contribute to the development of a safe, secure, convenient, and vibrant community.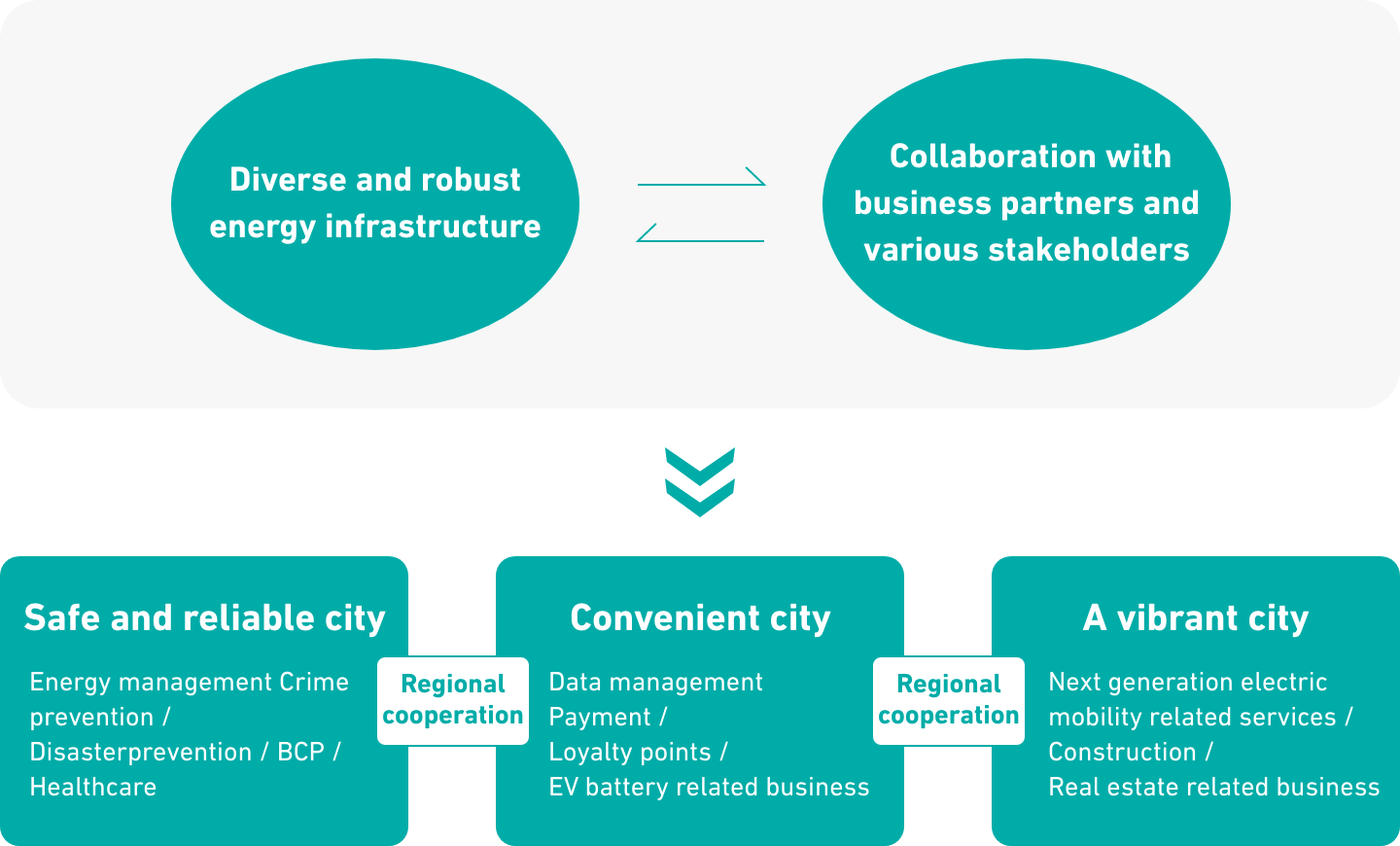 Compass
"Lifestyle change to inherit important things"
In developing a community, we try to maintain a steady conversation with the people living in that community. We will think together about what they value and what challenges they are facing, and we will work together to find solutions.
The history and culture of each community, which the people feel attached to and have carefully passed on to others, are the things that make the community so attractive. And we also believe that the challenges they are facing can provide clues to developing a better community.
However, community development cannot be achieved by us alone. We will continue to work with various partners and stakeholders to provide them with the solutions they need while carrying on with what is important to them.
To people who have problems with energy and services related to their lives, to companies that provide services that improve the convenience of communities, and to people who agree with our process to put residents first and have a steady conversation: Would you like to join us to create new businesses?
Activity
Microgrid centered on an e-mobility battery swapping system
Background
As social issues such as global warming and the increasing number of natural disasters become more serious, microgrids, which aim to supply energy autonomously within a region using renewable energy and other sources, are attracting attention. However, power generation from renewable energy sources is unstable because it is affected by weather.
In addition, transportation issues are becoming more serious in regional cities due to the outflow of population and the consequent discontinuation of public transportation. There is a need for a service that allows people to use the most appropriate means of transportation (cars, bicycles, motorcycles, kickboards, and other micro-mobility vehicles) at low cost to meet the needs of local residents.
Details
In order to solve energy and mobility issues, ENEOS Innovation Partners is collaborating with a U.S.-based startup called Ample, which supplies a battery swapping system for e-mobility, and aims to build a microgrid service with this system.
There are two advantages to using a battery swapping system. One is the ability to use renewable energy in a stable manner. By using the storage batteries installed for replacement as stationary storage batteries, fluctuations in the output of renewable energy in the microgrid can be absorbed. This makes it possible to use renewable energy efficiently and is expected to increase the rate of local consumption of energy. Another feature is that the storage batteries can be automatically replaced (recharged) in an extremely short period of time. By making the most of this feature, we hope to provide a mobility-sharing service that can be used within the community at a reasonable price.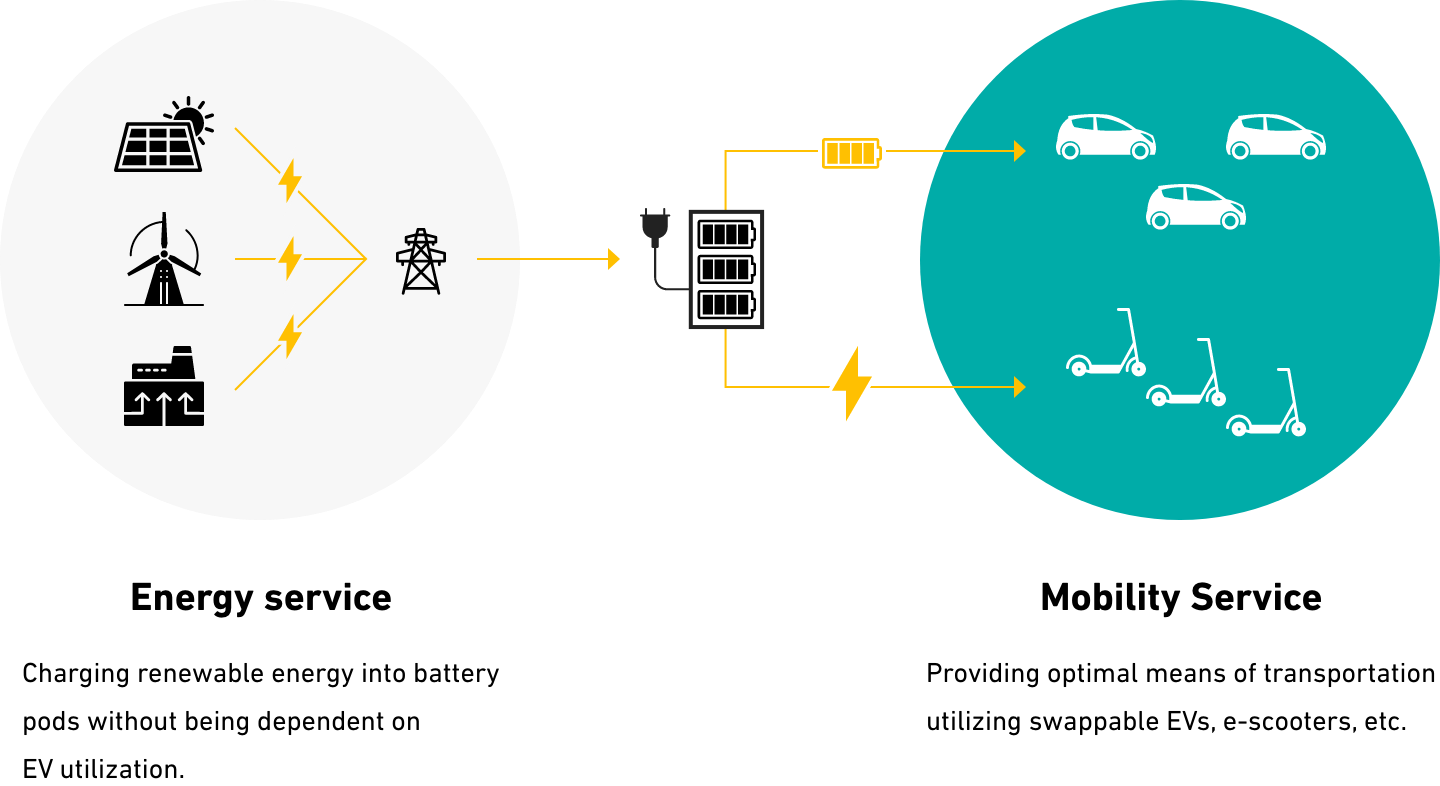 Future
We are currently participating in a city development project and are preparing to conduct a battery replacement system PoC (Proof of Concept). The concept of this project is to create an attractive town using innovative technology and targeting young people, including students.
The project aims to circulate clean energy within the region through the construction of a microgrid with a storage battery system at its core. In addition, the development area is dotted with universities and downtown areas within a few square kilometers of the project area, making it suitable for the use of micromobility, and therefore we are considering providing a micromobility sharing service in addition to battery-exchangeable EVs.
In the long term, the ENEOS Group aims to play a role in the energy and service supply platform concept, which is the goal of the ENEOS Group's Long-Term Vision, by developing integrated energy and mobility services centered on the Ample system in accordance with the characteristics of each region.