Sustainable Agriculture and Solving the World's Food Problems: ENEOS and Local Communities Share their Vision of Solving Global Problems
Low-Carbon / Circular Economy
Sustainable Agriculture and Solving the World's Food Problems: ENEOS and Local Communities Share their Vision of Solving Global Problems
2021.03.04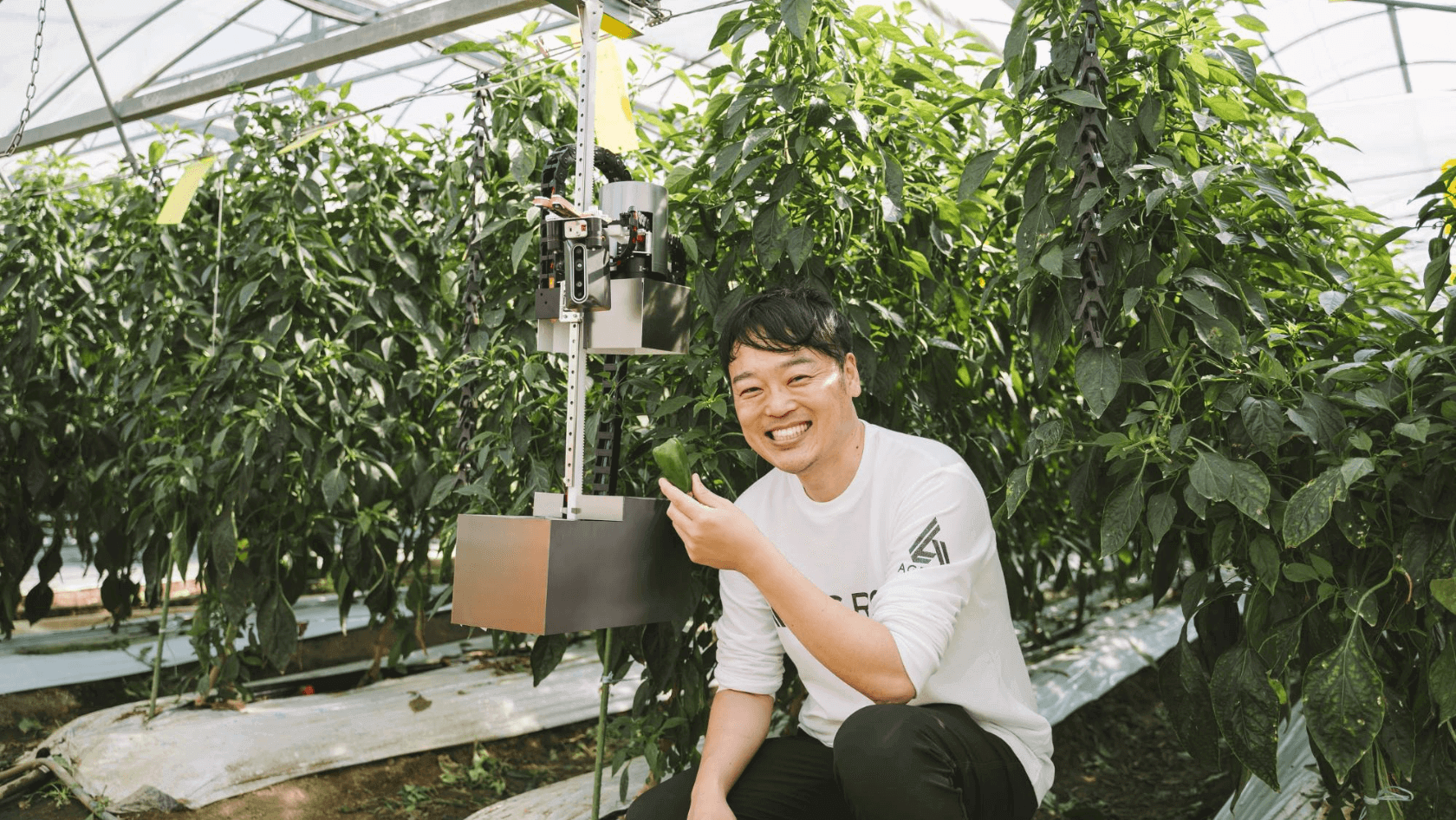 Meet the interviewee
AGRIST Inc.
Representative Director and CEO

Saito Junichi
Business Outline
What are we aiming for?
Developing harvesting robots with an eye 100 years into the future of agriculture.
We at AGRIST formed to achieve the vision and mission we have set for ourselves. Our vision is "to realize sustainable agriculture that will last for 100 years" and our mission is "to solve agricultural problems with technology."
Based on these principles, we are currently conducting a demonstration experiment of a bell-pepper-harvesting robot in Shintomi Town in Miyazaki Prefecture. Six robots have already been sold since April 2020, and we plan to provide official services starting in 2021.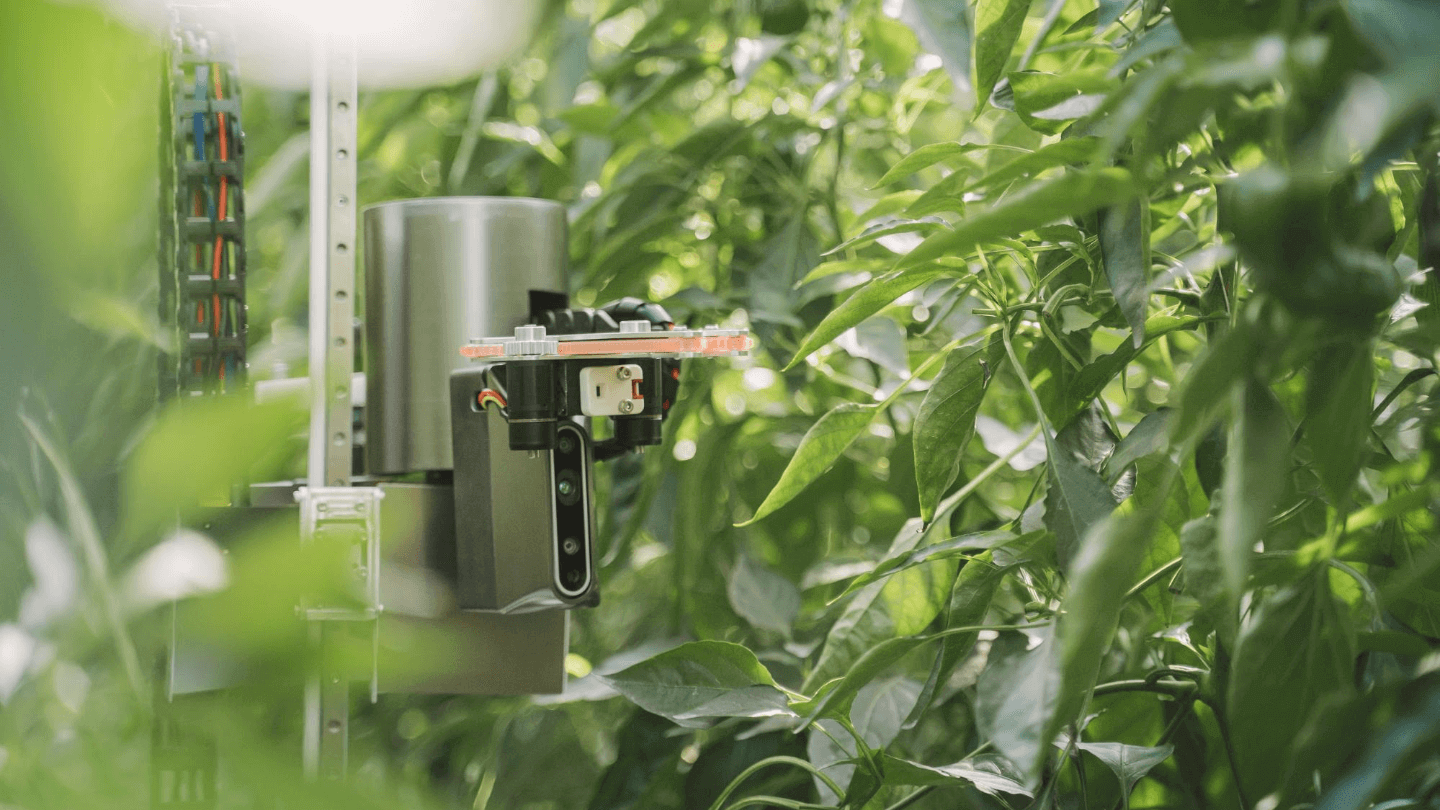 Our robot business started when I became the representative of the Koyu Foundation established in the same town of Shintomi. The foundation's theme is to be "a local trading company that can generate money." Additionally, as part of this "money-generating" initiative, we launched the Profitable Agriculture Study Group in 2017.
Farmers often tell me about the need for robots when harvesting, instilling in me a strong sense of urgency. That is when I met Hiroki Hata, Director and CTO of AGRIST, and we began developing robots together. Agricultural issues are complicated, of course, but I believe that attending to the on-the-ground issue of the labor shortage regarding harvesting will ultimately help realize sustainable agriculture.
Decarbonization and energy conservation are also pressing themes in agriculture.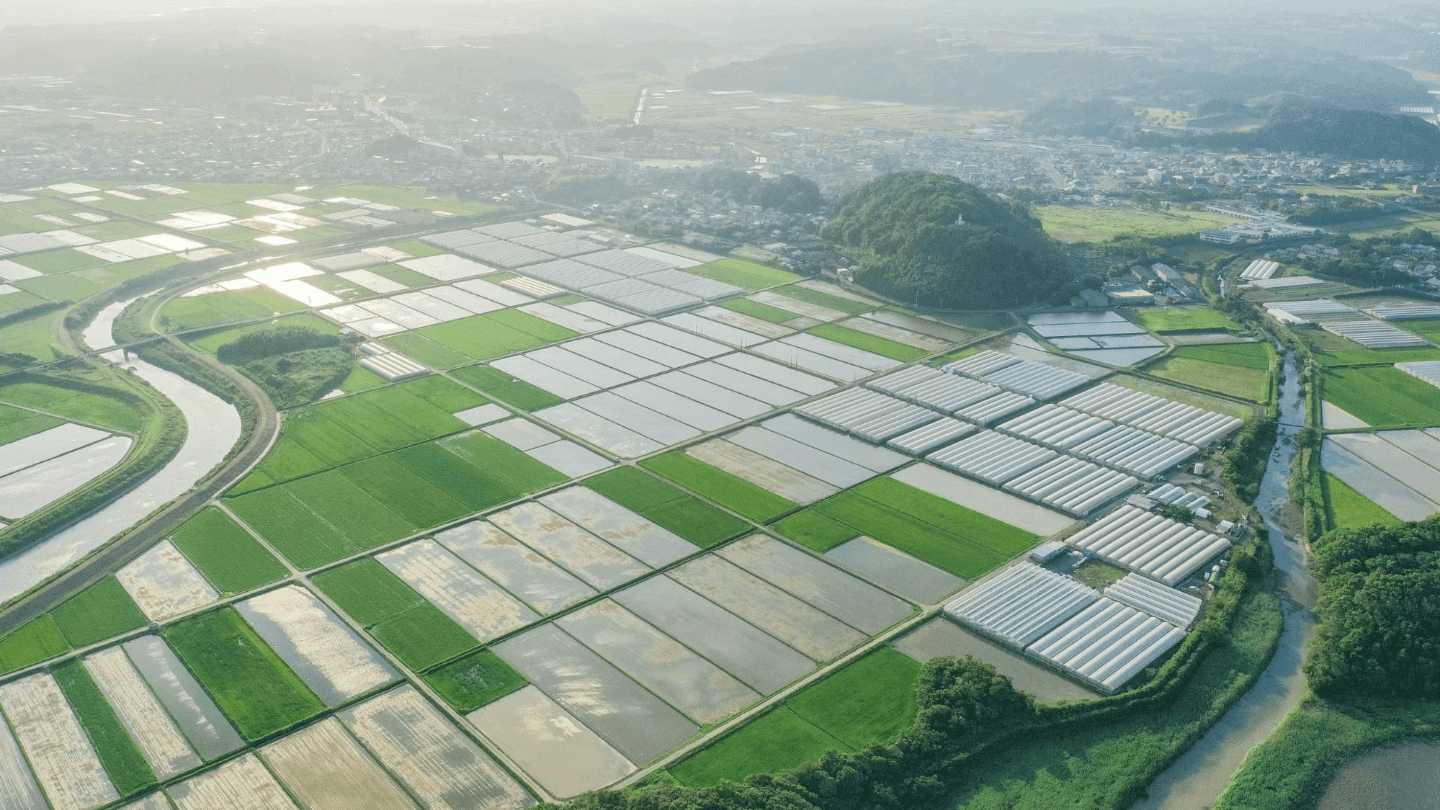 As I mentioned at the beginning, we are not a company specializing in the development of robots per se, but a start-up company seeking to resolve agricultural issues through technology with a vision of sustainability for the next 100 years.
Therefore, we are working with an eye toward decarbonization. For example, plastic greenhouses consume large amounts of gas and kerosene for heating, but by changing the energy source to sunlight, we can join current global trends. We are also trying to use solar power to store electricity for our robots' batteries.
I now see combining plastic greenhouses with solar power generation as an opportunity. As the average age of farmers in Japan is 67, now is the time for generational change. If we can package a new farm-based power generation system in anticipation of replacement demands, we can aim for market dominance as a business.
However, customization is important in agriculture, where there are regional differences even in the cultivation of the same crop in the Kyushu region. We are planning to develop special software that can properly analyze data and respond to individual needs.
Exporting Japan's agricultural model to the world, becoming a pioneer in the global market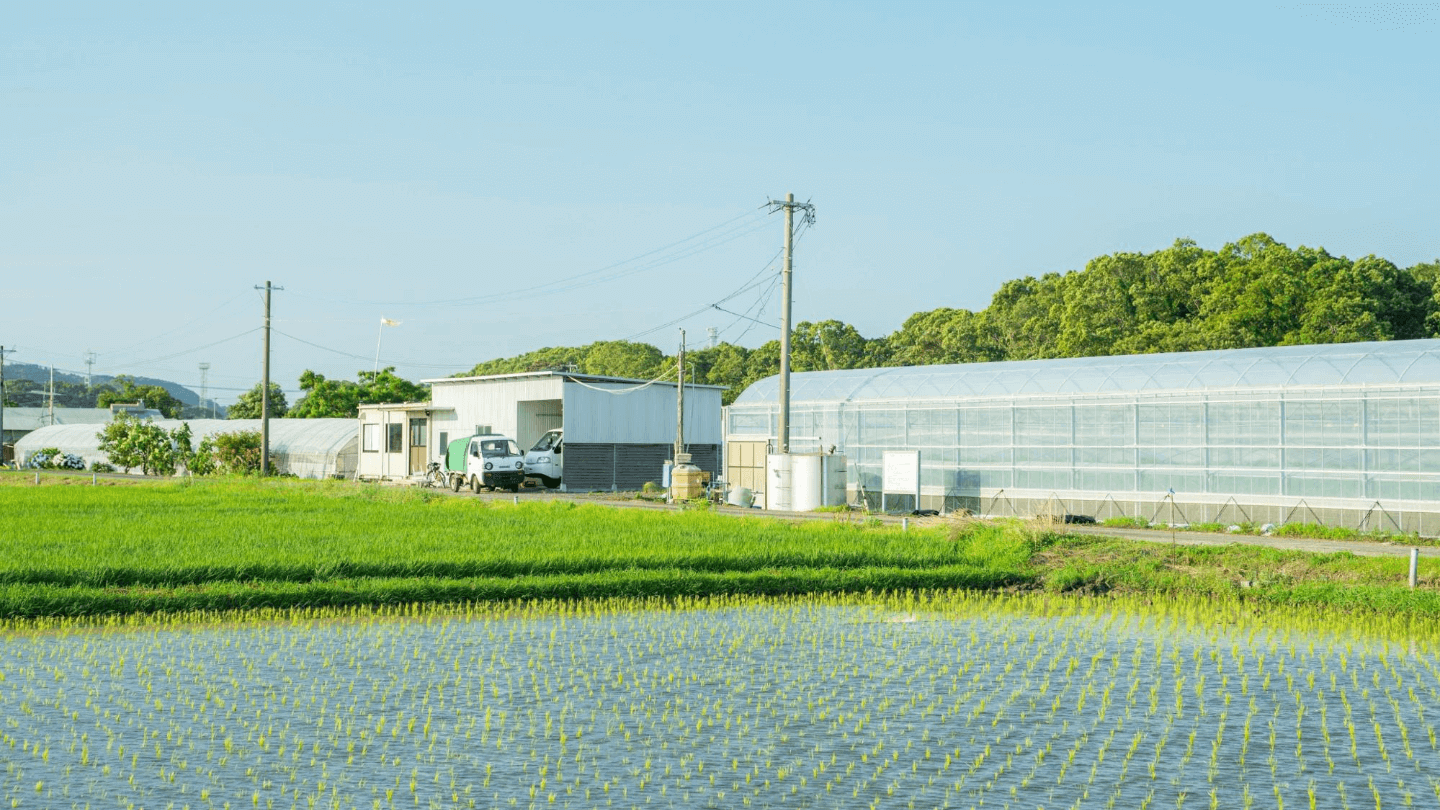 One of AGRIST's dreams is to export a "decarbonized agricultural model" to the world. For example, in the middle of a desert in Africa, where agriculture is currently unthinkable, we would like to deploy AGRIST's farm-based solar power generation package. This would not only contribute to solving agricultural problems; it would also allow us to establish a strong foothold in the global market.
To add to this, the core value of the "agricultural model" is the very wisdom we have cultivated in Japan. Our greatest strength is our style of developing alongside the farmland while directly listening to the voices of farmers. Here in Shintomi Town, we are not only able to conduct demonstrations quickly, we are also greatly helped by the townspeople's generous support for agriculture.
However, even though we are sharing our wisdom with the rest of the world, it is not the same as if a team from Japan will go there directly and maintain everything.
Just as Japan has its own culture, each country has their own way of doing things, which is something we would like to respect in our projects. In reality, we may end up joining forces with local partners along with organizations of international cooperation, such as the UN and JICA.
What is important is our position as a business; we are not an NGO or NPO. If we simply consumed the funds of support groups as volunteers, we would be unable to continue our projects. It is essential that we maintain awareness of ourselves as a sustainable business regarding sustainable energy.
Reasons for Collaboration
Why ENEOS?
Timing like it was destiny, understanding each other right off the bat.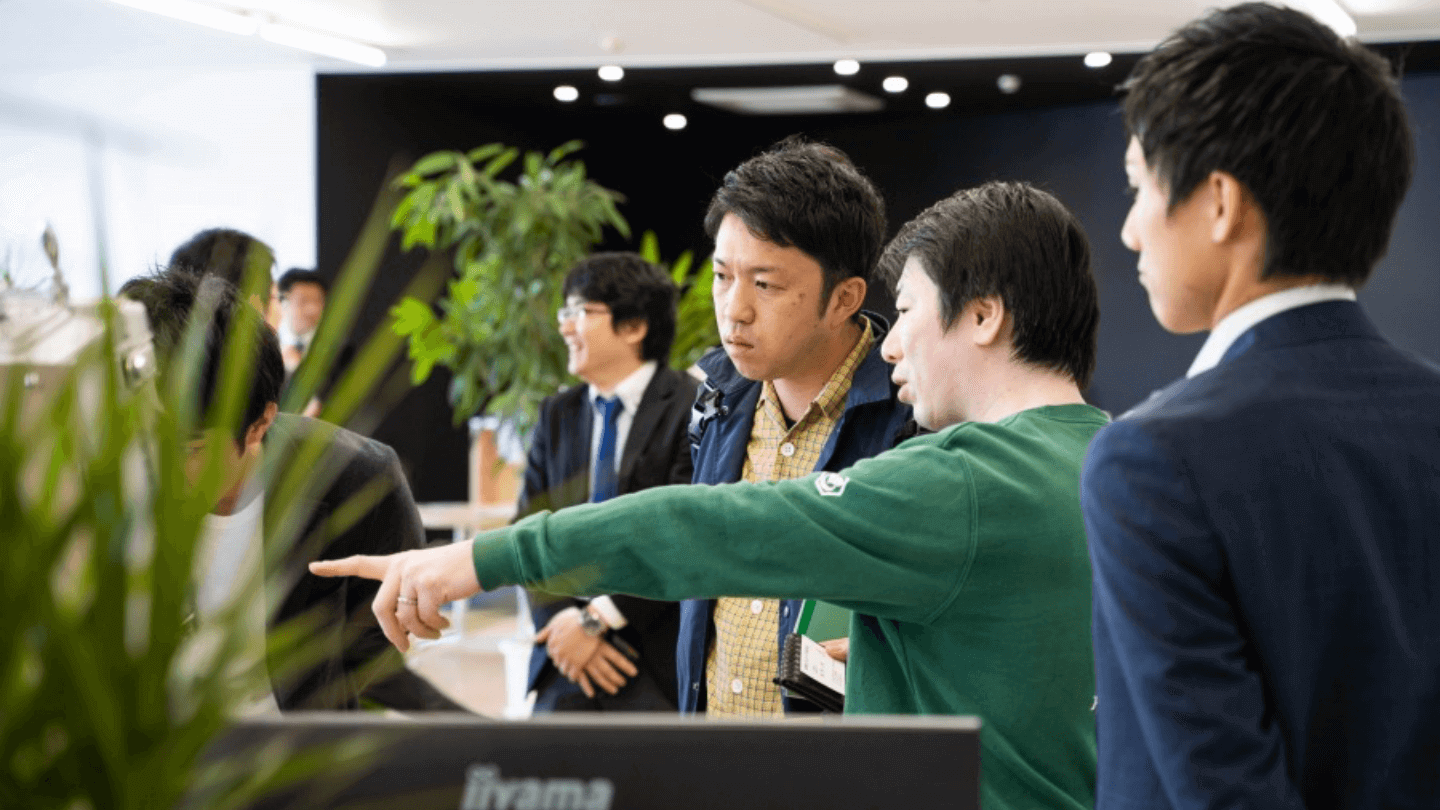 It all started in November of 2019. Seki Yuichiro of ENEOS attended the Shintomi Agri Valley Summit held in Miyazaki Prefecture, where we had a lively discussion about solar power generation among other topics.
This happened at a time when I had become very interested in the use of solar power in plastic greenhouses. With global warming on the rise, I often ruminated on energy strategies for greenhouses. The timing was already so perfect I even thought I had somehow willed it into existence. I spoke with Seki for only a short time, but it left a strong impression that we had formed an instant bond.
At first, however, I did not think of asking Seki to invest in our company. Our Director and COO, Yoshihiko Takahashi, went to ENEOS, and as soon as he came back, he enthusiastically said to me, "I want to do business with them!" Propelled by his excitement and momentum, we assembled our scheme.
Seki visited Shintomi Town many times and participated in study sessions with local farmers. AGRIST's business development cannot be described without mentioning our collaboration with the town. We were doubly fortunate that ENEOS was similarly oriented toward collaborating with the town.
Though surprised by the overwhelming pace, discussions of collaboration proceeded quickly.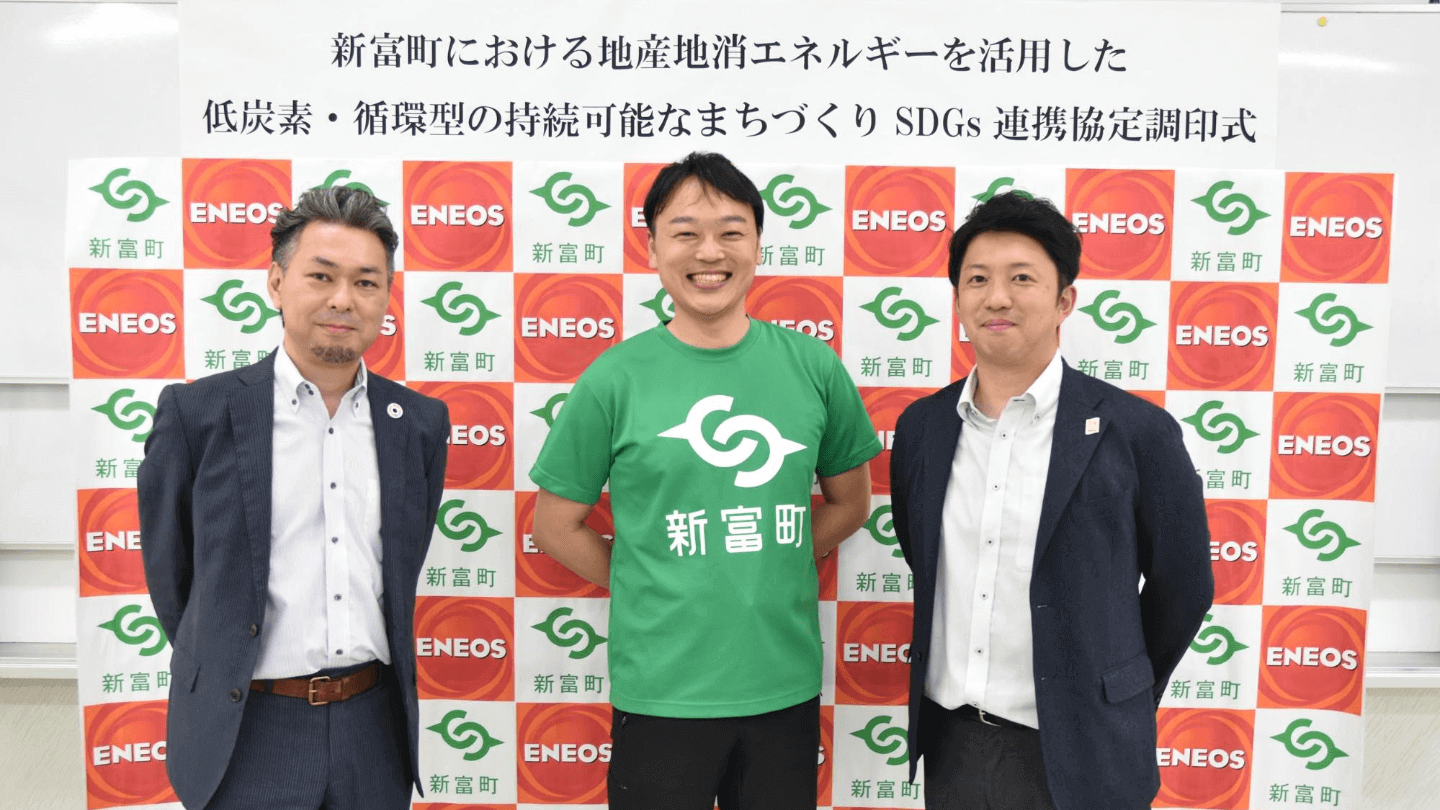 I think of a company as a ship. If the crew members are not collectively going in the same direction, the ship will sink in the worst case. That is why I have been very selective about the "crew" of AGRIST.
In this respect, I think it was very good that we were able to share our vision of the future with ENEOS at an early stage. As long as we share the same direction, we will always be able to reach the port in the end, even if we use various means such as solar power and robots.
As a matter of fact, in 2020, we received eight awards in the field of startups, and as a result, we were approached by many companies regarding investment and collaboration. However, there were quite a few cases where we had to turn them down because the respective future targets we were aiming for were not compatible.
On the other hand, ENEOS, from Shimanuki Masashi(Seki Yuichiro's boss) to Yasunori Yazaki (the division head) addressed us with passion and an overwhelming sense of urgency. Even the vice president of ENEOS Holdings visited Shintomi Town where he amazed me with his on-site awareness and distinct sense of urgency. Every time I speak with ENEOS representatives, I truly believe that, together, we can make the world a better place!
Installing harvesting robots throughout Japan and directing the eyes of the world to Shintomi Town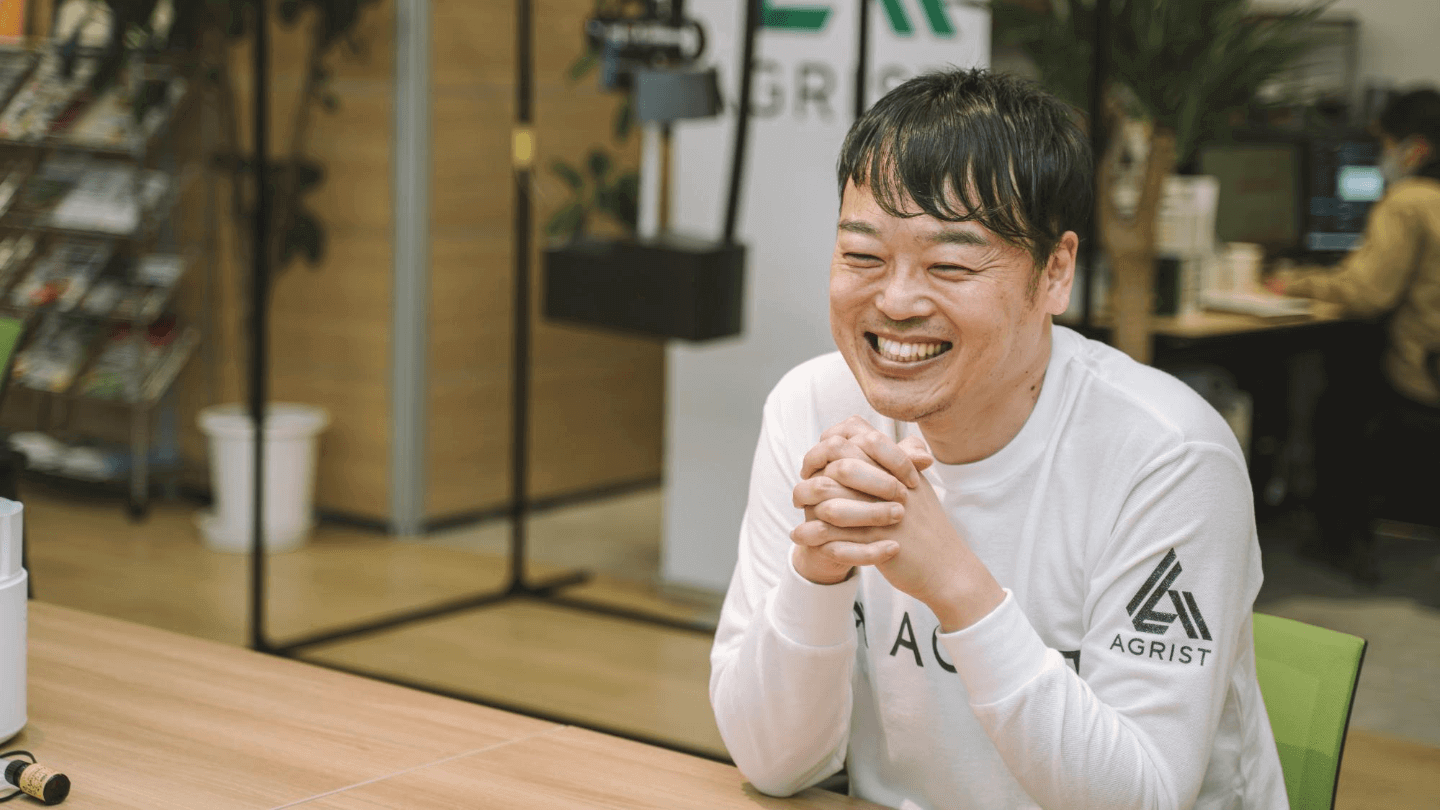 As for our future plans, first of all, one year from now, we will have many harvesting robots in operation, mainly in Miyazaki Prefecture, to realize profitable agriculture. Then, we plan to have our company push to expand nationwide.
Next, I hope that within three years, harvesting robots will be deployed in all major green bell pepper production areas across Japan, and we will be able to experience DX innovation in the field.
In the past, when the tiller was first put to practical use, people would remark surprisingly "what is that?" However, these days such machines have become commonplace. In the same way, we imagine harvesting robots becoming common enough that they will eventually be referred to simply as "automatic harvesting machines." We are also planning to go public in 2024.
By that time, we will be ready for global expansion, including software development and even the use of AI in big data. I envision a scene in which agricultural experts from around the world come to visit Shintomi Town. Among the many cities demonstrating advanced technologies, I believe that Shintomi Town is engaged in the most interesting areas of technological development.
By embracing the thoughts of farmers and the global food situation in our hearts, we will cultivate a better future.
We recognized that, compared to AGRIST, ENEOS is a huge company and that Innovation Partners is the "hub for the future" in their group.
We at AGRIST want to be chosen by ENEOS as a company they would like to partner with for creating a better future for us all.
We are also determined to carry out our activities over the next 100 years as an entity that can solve agricultural issues without relying on ENEOS. A farmer once said to me "If things continue as they are now, agriculture will not continue," words that have remained in my mind ever since.
It is said that one in nine people in the world, which amounts to approximately 800 million people, are currently starving, and that one in four people are severely undernourished.
I would be happy to contribute, even if only a little, to the evolution of humanity by solving this major problem. A future where we can contribute to the world's food supply while responding to the wishes of farmers all over Japan. I believe the day we make that a reality is not far off.
photo by Nakayama Yuta
Related links
Related Sites
Related article