Demo Day Presentation Report
Date: 2018.4.24
At this event, 6 companies were selected from among 121 applications, including startup companies, to take the stage in front of the final selection committee. Approximately 170 people from inside and outside the company gathered at the venue to listen intently to the proposals in a variety of fields, such as renewable energy, materials, IoT and next-generation computers. Mr. Sugimori, President of JXTG Holdings (currently ENEOS Holdings, Inc.), commented, "In order to bring about reform, it is important to proactively incorporate knowledge from outside the group. Our current ENEOS Group particularly considers the sense of speed and diversity of venture companies to be indispensable." The event was an opportunity for the Group to express its intention to continue actively engaging in open innovation in the future. *Positions are current at the time of the event.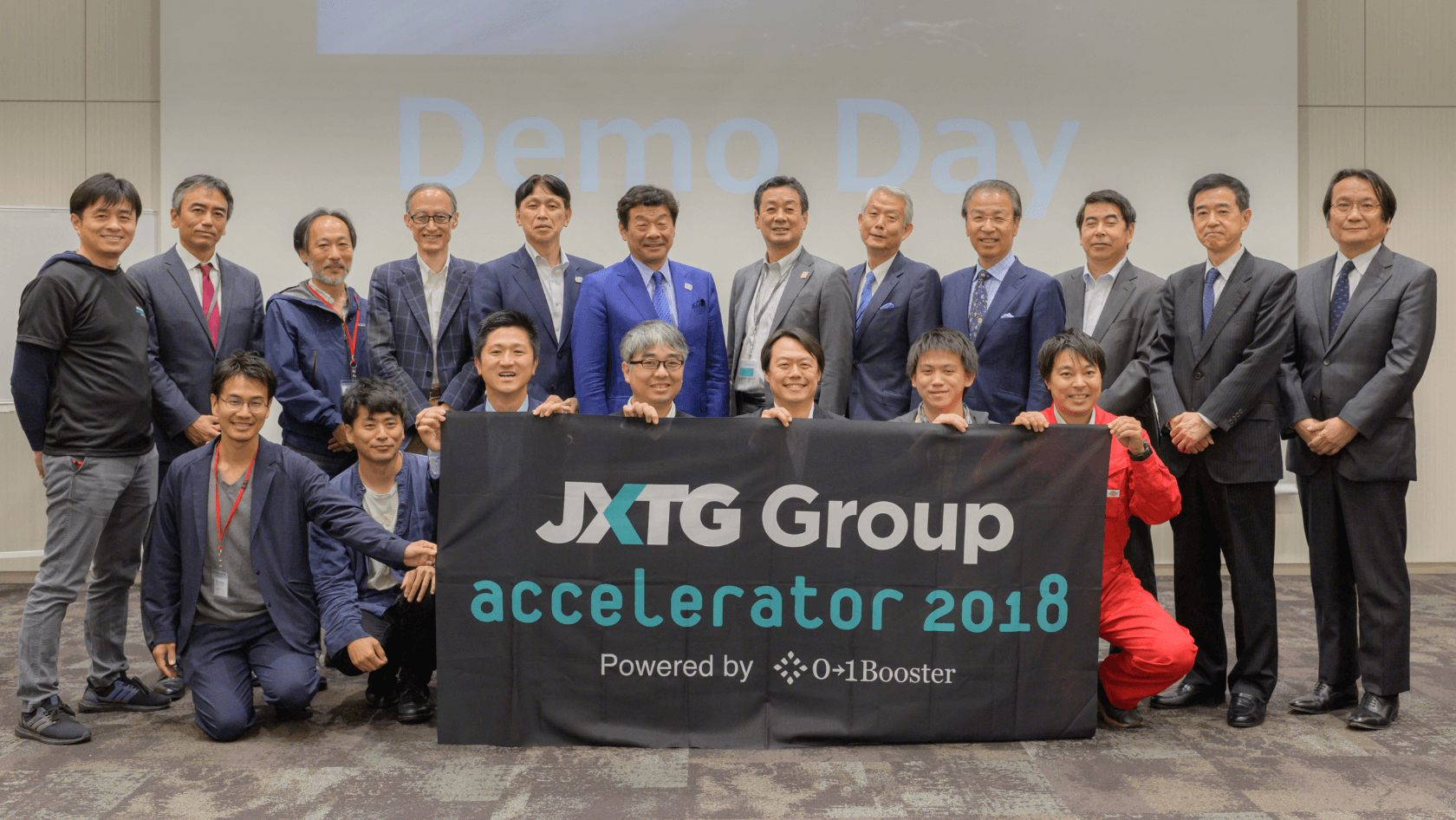 Front row, from left to right: Novars, Momo, Agritree, Kusunoki Sekkai (2 people), QunaSys, Challenergy
Participating Companies
Theme

Providing a low-cost, easy-to-use IoT platform.
Theme

Providing tools for material development using quantum computers.
Theme

Developing wind power generators capable of power generation even in typhoons. Supplying safe and secure electrical power to remote islands and other areas.
Theme

Supplying environmentally friendly ceramic materials made from carbon dioxide emissions from factories.
Theme

Developing solar power generation (solar sharing) for agriculture.
Theme

Providing new services using dry cell-based IoT devices.